"Breaking Down" SnapCrate: 4 Things You Should Know About This Reusable Wood Crate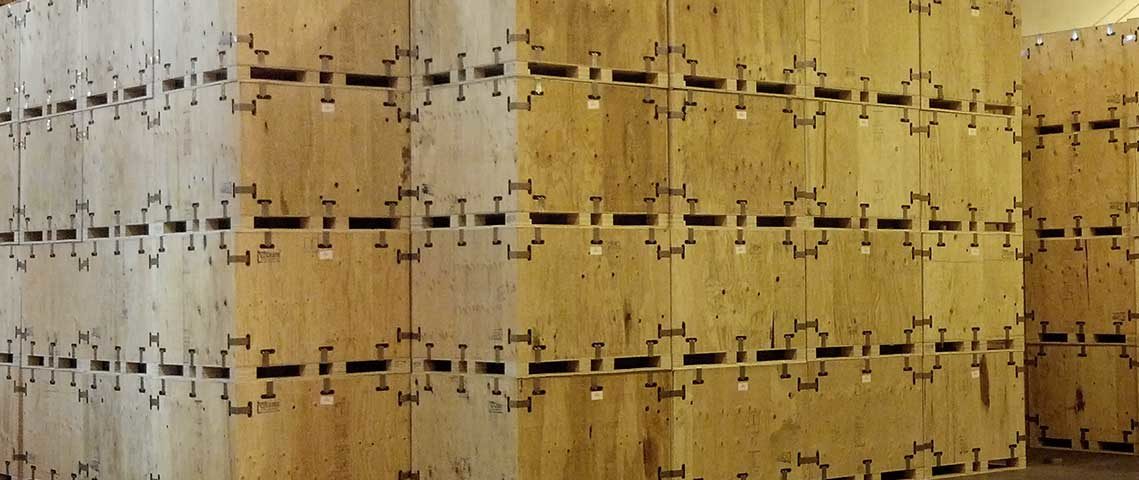 Shipping cargo small or large can be a stressful task. Bentley's wood packaging products help take the stress out of shipping by ensuring your packages get delivered intact. One of our most popular wood packaging products is our SnapCrate. What exactly is SnapCrate and what are the benefits? Here are four things you should know about this reusable wooden crate.
1. It is Collapsible and Stackable
SnapCrate isn't your typical wooden crates. Typical wooden crates are either disposed of after use or require abundant space to store them. SnapCrate is completely collapsible and stackable, requiring less storage space and making it easy to reuse time and again.
Assembly and disassembly requires no nails or screws and can be done without using  tools. Simply, snap the brackets in place to assemble and remove the brackets when disassembling. Each side of the crate, lays flat and can be stacked on top of each other. When collapsed, SnapCrate stands at only nine inches tall.
2. Built Strong
SnapCrate is built to hold even the heaviest of cargo. SnapCrate is rated to hold 3,000 plus pounds of cargo and can withstand up to 10,000 pounds stacked on top of it, making it a great option for the military, construction, heavy equipment, aerospace industries and more. SnapCrate is also built to protect against moisture, pilferage, vibration and corrosion.
3. Environmentally-Friendly
According to the EPA, over 5,720 tons of wood packaging and containers were landfilled in 2015. Whether it be that they are torn apart during uncrating, or damaged during shipping, most wooden crates can be used only once, causing them to be a strain on the environment. SnapCrate's is tested to be reused up to 10,000 cycles, making it a more environmentally-friendly wood packaging option.
SnapCrate also adheres to International Standards for Phytosanitary Measures No. 15 (ISPM 15). ISPM 15 regulations state that wood materials of greater than 6mm must be debarked and then heat treated or fumigated with methyl bromide to prevent the global spread of timber-based pests and diseases. All packaging must also be stamped with a mark of compliance before being shipped internationally. This not only keeps the environment free from pests, but also keeps the global population free from disease.
4. Cost-Effective
Lastly, SnapCrate is cost effective solution for your wood packaging needs. Buying new packaging for every shipment can get expensive. SnapCrate is a worthy investment and pays for itself in just a few short uses. It also saves you time and resources. It's ease of assembly and disassembly saves on labor expenses and materials. This money can be spent on other aspects to help grow your business to new heights.
When researching and selecting wood packaging for your business, why not give SnapCrate a shot? With its collapsible and stackable features, durability, environmentally-friendliness and cost effectiveness, you really don't have anything to lose by giving SnapCrate a try.
Start Shipping with SnapCrates Today