Everything You Need to Succeed
---
Warehousing. Distribution. Logistics. As your full-service domestic or international distribution partner, Bentley World-Packaging will provide the warehousing and inventory control needed to support the after market parts distribution for your customers.
Product Versitility
Ability to handle small fragile objects to heavy goods weighing 150,000 pounds.
Our System or Yours
Leverage our Warehouse Management System (WMS) or incorporate our solution into your WMS or ERP system.
Part of Your Supply Chain
Flexibility to work directly with you or your third-party logistics (3PL) providers.
Distribution & Logistics
Guaranteed on-time shipping and 48-hour turn-around distribution capability.
Capabilities Include:
Versatility to gear up and down with surge capacity
Emergency distribution services available 24 hours, 7 days a week
Guaranteed on-time shipping and 48-hour turn-around distribution capability
Can manage inventories comprising 40,000 - 60,000 discreet part numbers with 99% accuracy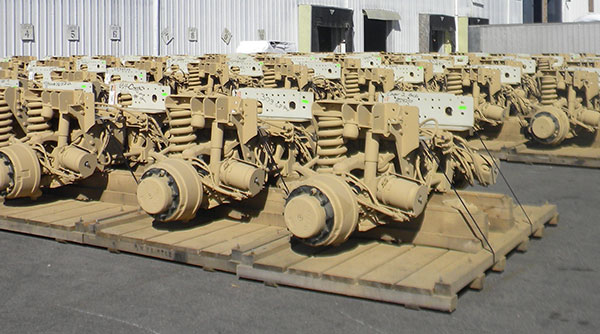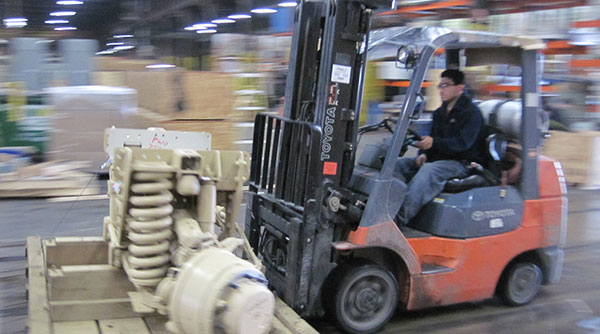 We Do BIG Business as a Small Business
Bentley is classifed as a small business and eligible for government contracts in the following categories:
321920
Wood Container & Pallet Manufacturing
322211
Corrugated & Solid Fiber
Box Manufacturing
493110
General Warehousing
& Storage

Bentley Testing Lab
Strictly adhering to the ASTM-D4169 Standard for Performance Testing of Shipping Containers and Systems, Bentley's in-house test lab can quickly & easily perform rotary vibration testing, incline impact testing, compression testing, and impact, tip & drop testing on packages up to 4,500 pounds.
---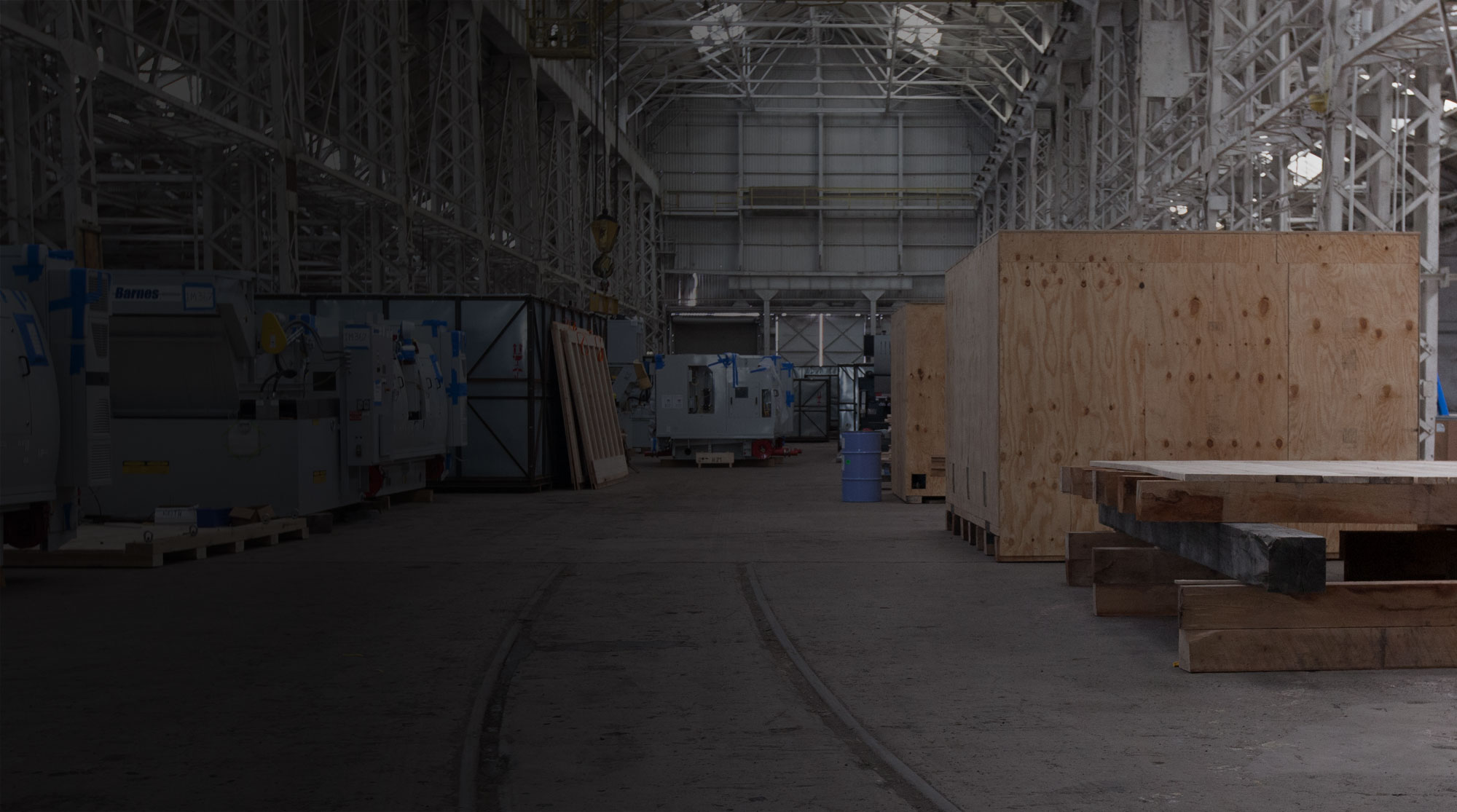 Why Military Industry Companies Choose Bentley
---
One of our Midwest-based clients, a manufacturer of cranes and lifting solutions for industrial and military segments, is always searching for ways to ensure product arrives safely and securely. As this company's military kitting partner, Bentley provides invaluable military spec material and Certificate of Compliance assistance, designing packaging to meet all military requirements.
---
35% Increase in Military Kits
25% Increase in JIT Efficiency
30% Decrease in Late Deliveries
Are You Ready to Discover Your Company's Big Packaging Solution?