Save Time & Money with Bentley's Military Packaging Services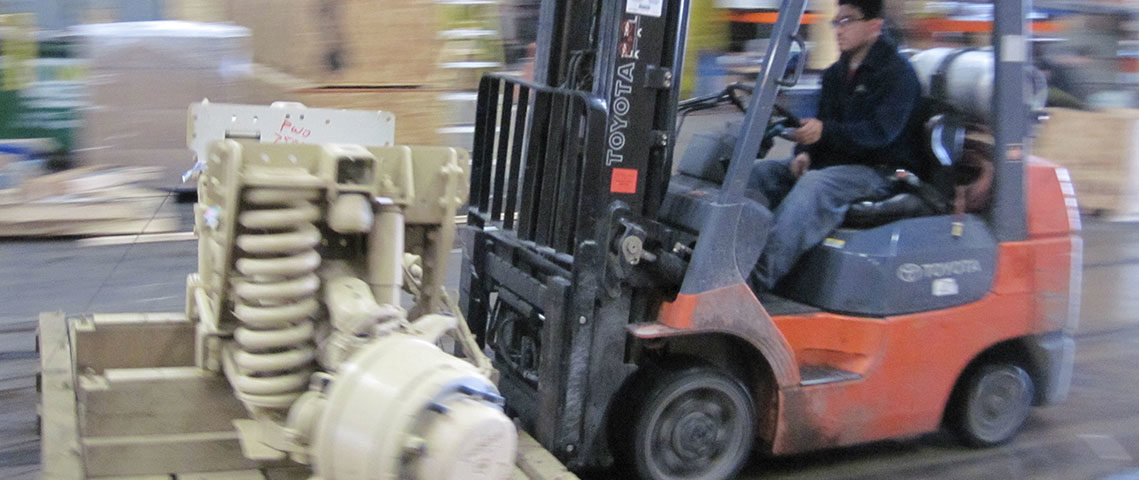 As one of the most experienced military export and packaging firms in the United States, Bentley World-Packaging is adept in military package design, engineering, manufacturing, kitting, warehousing and validation services to government agencies and armed forces worldwide.
Providing military packaging services since 1942, Bentley's team of in-house military packaging engineers are skilled at designing military packaging that offers the ultimate protection for domestic and international shipments while reducing shipping costs & storage space.
Tested touch and certified ISPM 15 compliant, Military Packaging by Bentley is ready to go anywhere and handle whatever it encounters along the way.
Benefits of Military Packaging by Bentley include:
Delivering Ultimate Product Protection
With expertise in handling small parts to heavy goods, Bentley World-Packaging creates packaging for international & domestic shipments that protects against moisture, pilferage, vibration & corrosion and ensures your cargo arrives undamaged.
Providing More Accurate Parts Distribution
As an extension of your company, we consolidate, kit, pack, mark and ship your parts, providing warehousing and inventory control programs comprising up to 60,000 discreet part numbers with over 99% inventory accuracy.
Reducing Paperwork Frustrations
Bentley has extensive experience with all labeling, Special Package Instructions (SPI), tracking, storage, protection, tagging and kitting organizational diagrams for military, and in-house experts review and interpret government contract packaging & labeling requirements and contract clauses.
Increasing Military Compliance
With experience and long-term relationships with DLA, DCMA, TACOM, NATO and US Embassy shipments, Bentley provides guidance with MIL-STD-2073, ASTM-D3951 and MIL-STD-129 interpretation and compliance. In addition, packaging materials are certified ISPM 15 compliant.
Reducing Damage with Testing
Military-grade package testing available in Bentley's in-house lab, including stacked & vertical vibration, incline, compression & impact testing.
Delivering Hassle-Free Experience
Our top priority is to ensure your products are packaged correctly and arrive at their final destination on time and without error.
Reducing Labor Expenses
Outsourcing Product Distribution to Bentley frees up your workforce to concentrate on other priorities or core company competencies.
Need Military Packaging that's ready for action?