The Importance of ISPM 15 Compliance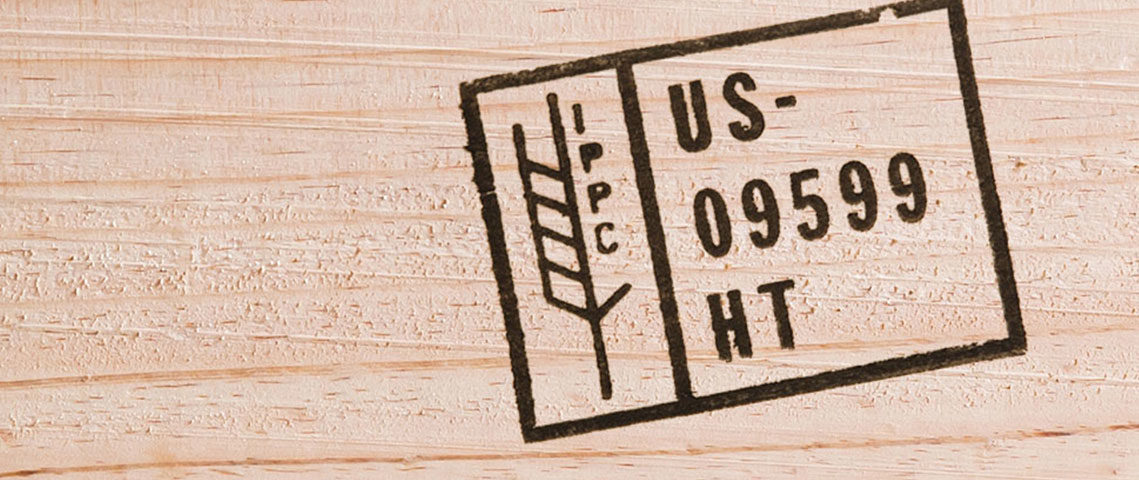 Requirements for Moving Wood Packaging Materials Across International Borders
ISPM 15 might just look like a random combination of letters and numbers, but it's one of the most important international trade regulations that you need to know about.
The International Standards for Phytosanitary Measures No.15 — or ISPM 15, for short — prevents the spread of disease and pests when shipping wood packaging materials to your international clients. It basically stipulates what you can — and can't — do when moving boxes, crates, pallets, and other wood packaging products to other countries. Here's everything you need to know.
What Is ISPM 15? What Are the Requirements?
ISPM 15 dictates the rules and regulations for trading wood packaging materials internationally.
Here are the most important parts of ISPM 15:
You need to heat treat wood packaging materials (except those that are exempt) to the core for 30 minutes at 56 degrees Celsius. This prevents the spread of disease and pests.
Alternatively, you can fumigate wood packaging materials (except those that are exempt) with methyl bromide.
Once you have heat treated or fumigated wood packaging materials for international trade, you will receive a quality treatment mark from the International Plant Protection Convention (IPPC). Then, you can ship your wood packaging materials — crates, boxes, pallets, etc. — as normal, unless your wood becomes infected.
Why Is ISPM 15 Important?
ISPM 15 is important for several reasons:
It prevents pest infestations.
It prevents the loss of species diversity.
It prevents diseases that could affect plants and species in another country.
It protects ecosystems and forests.
If you haven't done so already, ISPM 15 is something you need to incorporate into your business and tell your employees about. Around 100 countries have adopted ISPM 15 regulations, and more will follow in the future.
If you ship wood packaging materials abroad, you need to be aware of ISPM 15. This set of regulations prevents pest infestation and disease.
At Bentley, our wood packaging for international shipping is ISPM 15-certified and stamped, so you don't have to worry about a thing.