5 Reasons Equipment Manufacturers Turn to Bentley for Warehousing & Distribution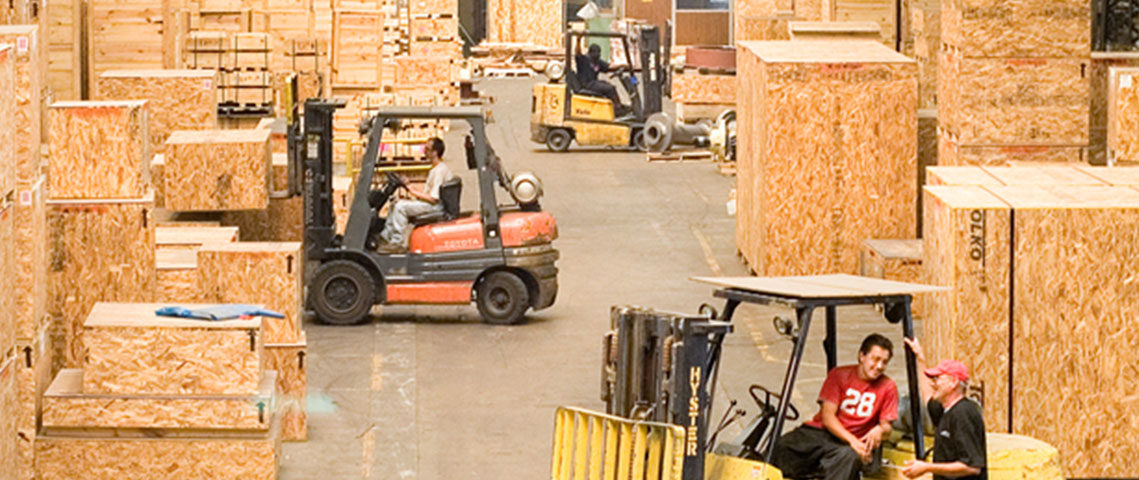 Bentley understands the demands and frustrations that equipment manufacturers are faced with when it comes to warehousing and distribution. From inventory management to warehousing, shipping, tracking and quality control, Bentley's industrial distribution and packaging solutions are designed to take the stress out these processes, so your product gets delivered accurately and on time. Here are five reasons why equipment manufacturers are relying on Bentley for their warehousing and distribution needs.
Industrial Distribution and Packaging Strategic Partner
Bentley aims to be more than just another service provider. We are equipment manufacturer's strategic partner for all their industrial distribution and packaging requirements. We don't take a one-size-fits-all approach with our clients. We understand every client has their own needs and requirements.
Our decades of experience and depth of knowledge ensure hassle-less logistics with detailed packaging, warehousing and shipping solutions that fit your unique distribution needs and requirements.
Minimize Expenses and Labor Costs
Bentley helps equipment manufacturers minimize expenses related to handling and transportation, as well as, helping cut labor costs. We have extensive experience in setting up and maintaining on-site box shops, pick-and-pack and turnkey warehousing solutions, saving you, not only money, but time. We can handle everything from layout and racking to inventory management and day-to-day operations, helping to create cost efficiencies along the way. This also frees up your workforce to concentrate on other priorities within the company or other core competencies.
Accurate Budget Forecasting
We help to increase budget forecast accuracy by providing transactional pricing instead of pricing based on time and materials. This allows manufacturers to easily keep tabs on monthly warehousing costs. Our transactional pricing is offered on a contract basis and is set for the term of the contract, making it easy to budget during your annual budgeting process. You only pay for the labor you use and not for when its idle.
24/7 Project Support
Bentley understands that when it comes to equipment manufacturing, business does not just stop after 5pm or on holidays and weekends. Therefore, we are available 24 hours a day, 7 days a week, 365 days a year. Our on-call support is always at the ready and there for you when you need us.
Reduces Delivery Lead Times and Provides Better Product Protection
The world waits for no one. We recognize that equipment manufacturers work on tight deadlines which is why we are fully scalable to meet your needs. Bentley can manufacture custom wood packaging for internal orders in just a matter of hours, allowing same day shipping for our customers.
Getting a package delivered on time is only half of the battle. We must also ensure that it arrives damage-free. Bentley's packaging engineering and design team has extensive expertise in designing and building durable, custom crating and kitting solutions. All of our crates and kits are tested in our military-grade test lab, so equipment manufacturers can rest easy knowing that your product is delivered fully protected and on time.
Interested in learning more about our industrial distribution and packaging services?