Product Distribution Center Services that are Built for Speed & Accuracy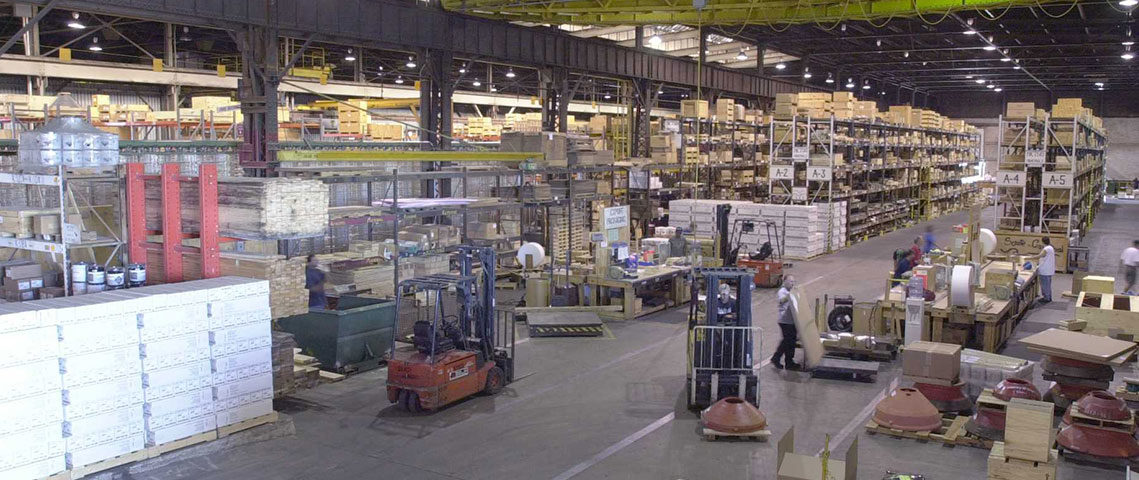 Able to deliver the ultimate in export and domestic packing, kitting, warehousing, distribution and cargo management to manufacturers worldwide, Product Distribution Center services Bentley World-Packaging provide the speed, responsiveness and accuracy our clients need to succeed.
Positioned to provide significant labor cost savings and adept at handling everything from small parts to heavy goods, Bentley has the experience to protect, warehouse, track and ship your cargo with unprecedented accuracy.
With the ability to manage inventories comprising 40,000 – 60,000 discreet part numbers, Bentley can handle all aspects of the warehousing and distribution process with the versatility to gear up and down with surge capacity.
Other Benefits of Product Distribution Center Services by Bentley World-Packaging include:
Minimize Handling & Transportation Expenses
With extensive experience setting up and maintaining on-site box shops, pick-and-pack and turnkey warehousing solutions, Bentley can handle everything from layout and racking to inventory management and day-to-day operations – creating cost efficiencies along the way.
Increase Budget Forecast Accuracy
Bentley offers transactional pricing instead of time & material pricing, allowing you to easily forecast your monthly warehousing costs. Transactional pricing is offered on a contract basis and is set for the term of the contract, which makes it easy to budget this cost during your annual budgeting process. Pay for only the labor you use not for when it's idle. Costs don't change if efficiency suffers.
Reduce or Eliminate Packaging Lead Times
Fully scaleable to meet your unique needs, Bentley can manufacture custom wood packaging for internal orders in a matter of hours. This allows us to ship your product to customers in the same day it's ordered.
Increase Cargo Management Effectiveness
Able to leverage our Warehouse Management System (WMS) or incorporate our solution into your WMS or ERP system for seamless management of your cargo.
Provides Better Product Protection
Our packaging engineering & design team has extensive expertise in designing and building custom crating and kitting solutions, all of which are tested in our military-grade test lab.
More Accurate Parts Distribution
As an extension of your company, we consolidate, kit, pack, mark and ship your parts and components.
Deliver Hassle-Free Experience
Our top priority is to ensure your products are packaged correctly and arrive at their final destination on time and without error.
Reduces Labor Expenses
Outsourcing Product Distribution to Bentley frees up your workforce to concentrate on other priorities or core company competencies.
Need a Product Distribution Center that's built for speed, responsiveness and accuracy?