Why Customers Are Turning to Bentley for Their Wood Packaging Needs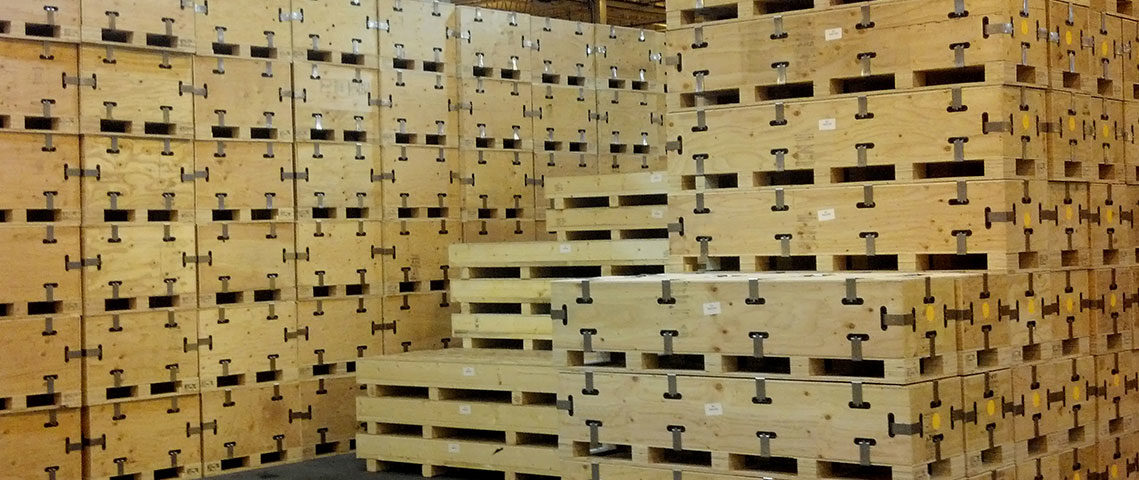 Bentley World Packaging is the go to resource for your company's wood packaging needs. Bentley knows that not all cargo is the same, which is why we developed a variety of wood packaging solutions. Here are a few reasons why customers are turning to Bentley for their wood packaging needs.
1. They Love Snapcrate
Snapcrate, by Bentley is an environmentally-friendly, reusable crate. The crate uses patented technology and requires no nails or screws. You simply snap-and-insert the fasteners, allowing for a tool-free assembly and disassembly.
Our Snapcrates are tested to hold 3,000 plus pounds of product and withstand up to 10,000 plus pounds stacked on them. They are cost-effective due to their reusable nature and store easily and efficiently. Lastly, they are green and sustainable. All our Snapcrates are made from plywood harvested from domestic, sustainable forests and use formaldehyde-free glue.
2. They Love Our Custom Crating Solutions
Bentley can help engineer, create and test a custom crating solution to fit your cargo needs. Bentley provides an in-house design and crating consultation for both domestic and export shipments. Our custom crates meet ASTM crating standards and are export compliant. With sizing and load capacities varying from large to small, we can help our customers ship everything from heavy duty equipment to small, highly-sensitive products.
Our custom crating solutions meet the needs of almost every industry including, but not limited to:
Military Equipment
Construction Equipment
Aerospace Equipment
Food Processing Equipment
Electronics Equipment
3. They Love Our On-Site and Road Crews
Our customers love that we offer on-site crews and road crews to help you package and export your cargo. We provide on-site packaging for those jobs needing all hands-on-deck and for jobs needing location-specific support.  Our on-site crews and road crews can assist in packaging and crating from everything from plant relocations to auction and large equipment moves. Our crews are also available on-demand for export and project consolidations to import de-consolidations. We guarantee on-time shipping and 48-hour turn-around distribution capability.
4. They Love Our Testing Capabilities
Our customers love that they can turn to us for their packaging and cargo testing needs. Our testing capabilities include ASTM-D4169 Standard for Performance Testing of Shipping Containers and Systems.
ASTM-D4169 Testing includes:
Rotary Vibration Testing
Incline Impact Testing
Compression Testing
Impact, Tip and Drop Testing
Bentley also provides other specific tests and recommendations based on your package size, weight, shipping destination and mode of transport and cargo.
5. They Love Our Facility Relocation Services
When it comes to relocating a major plant or facility, Bentley can help take the stress out of packaging and crating. Our multiple roads crews can be dispatched anywhere in the world to assist with packaging and exporting of cargo. We also offer warehousing and distribution centers to help store your products during your relocation and even after your relocation. Lastly, Bentley's transactional-based pricing model helps customer budget based on volume and standardized costs.
These are just a few of the many reasons why customers are turning to Bentley for their wood packaging needs.
Have a packaging job or crating job that you need help with?